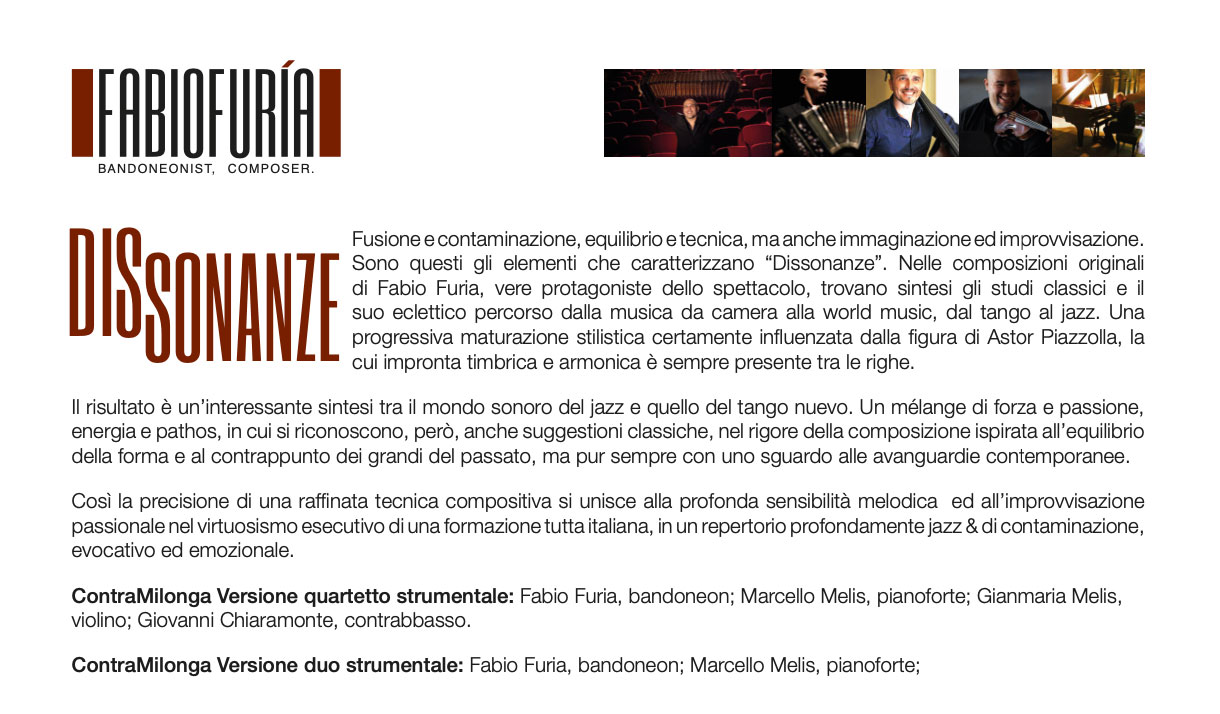 03 Mar

Discover Dissonanze, Fabio Furia's new project

Blending and fusion, balance and technique, but also imagination and improvisation. These are the hallmarks of "Dissonanze". Fabio Furia's classical music studies and his versatile journey from chamber to world music and from tango to jazz blend together in his original compositions, the true protagonists of the show. An increasing stylistic maturity certainly influenced by Astor Piazzolla's personality, whose mark on the timbre and harmonies is always recognizable between the lines.

The result is an interesting blend of jazz and tango nuevo sounds. A mix of strength and passion, energy and pathos, in which, however, hints of classical music are also clearly recognizable in the skilful composition inspired by the balance between form and counterpoint of the great celebrities of the past, but always with an eye to contemporary avant-garde.

So this all-Italian lineup of virtuoso performers combines a precise and refined composing technique with a profound melodic sensitivity and passionate improvisation in a repertoire which is both deeply jazzy and fusion, evocative and emotional. 

Available in quartet or duet version.

For further information, please download the data sheet.