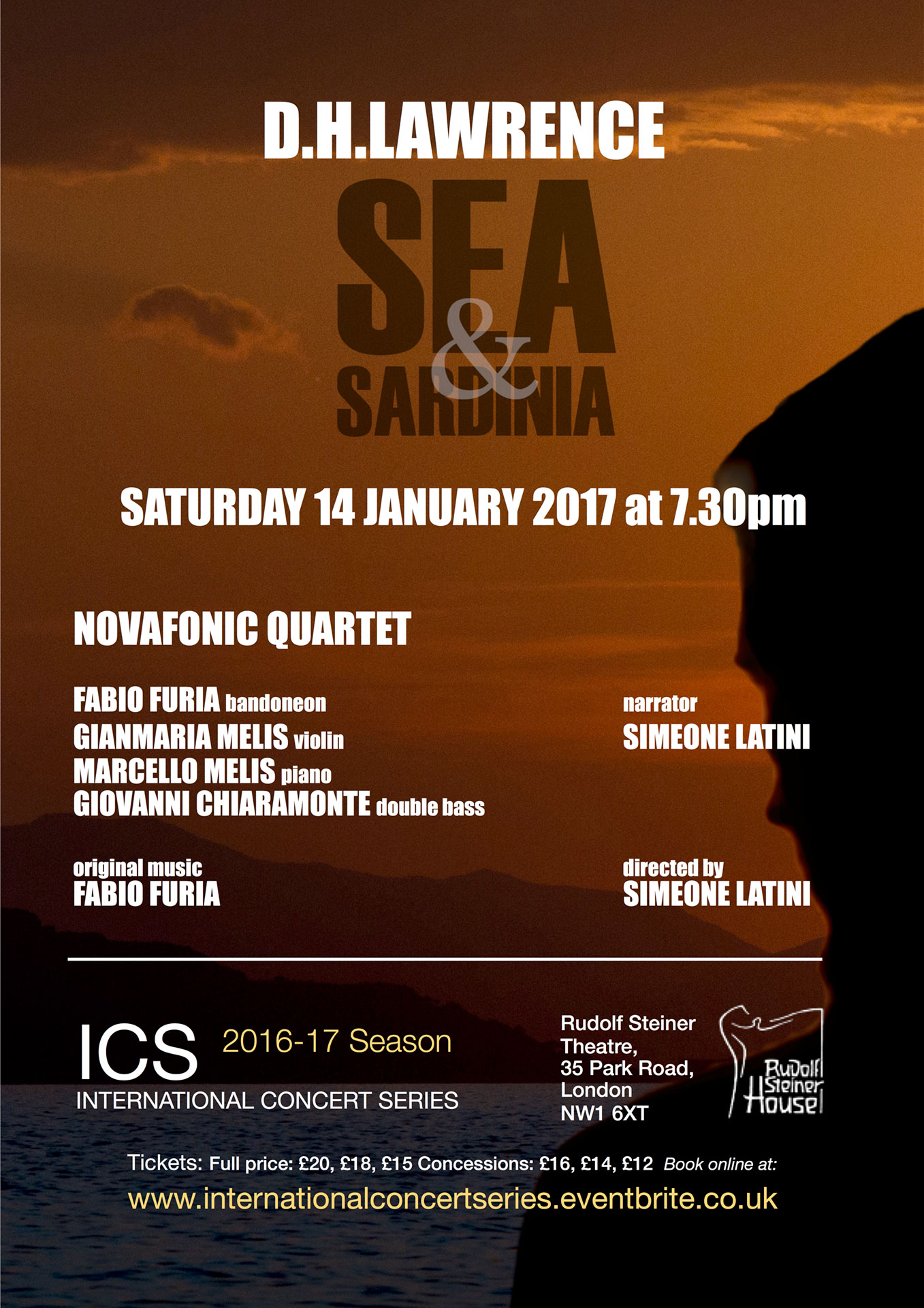 03 Jan

Last reply for Sea & Sardinia – London 14th January 2017

Comes to end the I edition of the Festival Sea & Sardinia, organized by the Cultural Association Anton Stadler, set in Iglesias, thanks to Fondazione di Sardegna, to Comune di Cagliari e to Regione Autonoma della Sardegna. After the success of the first two dates, 18th of September in Mandas and the 25th of September in Cagliari at Massimo Theatre Teatro, on the 14th of January will be played the last reply of the show, in London, at Rudolf Steiner Theatre's. Sea and Sardinia, thought and directed by Fabio Furia and Simeone Latini, will be played for the first time in original language.

A great chance which will contribute to enhance the beauty of our island, and develop its touristic vocation, forming a tight bond between Cagliari and Sardinia on one hand and London and Great Britain, on the other hand.

But it is not all, for 2017 is being planned a new edition of Sea and Sardinia Festival and many news are coming.