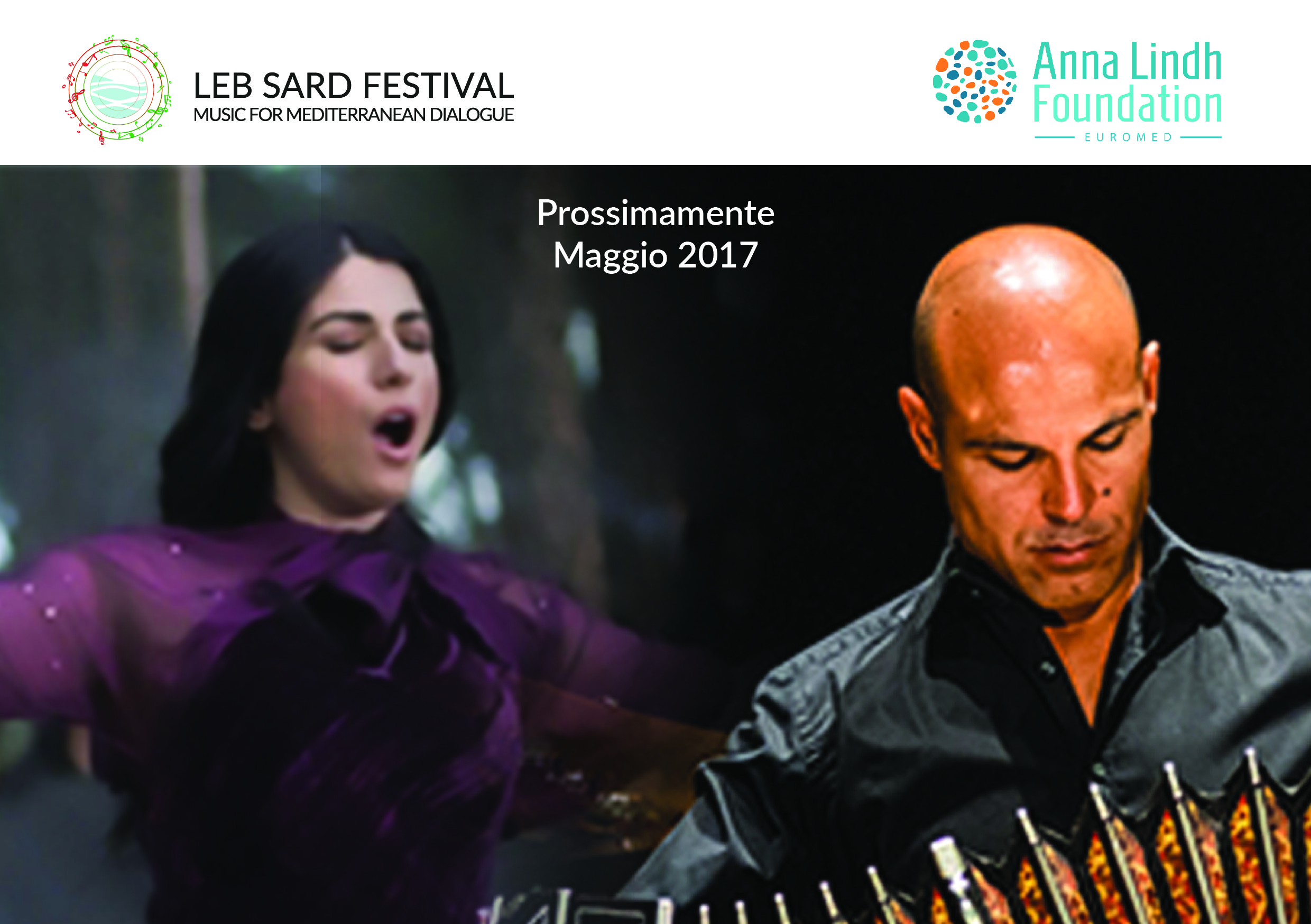 18 May

LEB SARD Festival comes to Iglesias

It's called LEB SARD Festival the last project which involves FABIO FURIA, well known bandoneonist player from Iglesias. It's a Festival focused on Music as universal language for cooperation and dialogue between Mediterranean countries. The project is funded by the European Union and implemented under the Anna Lindh Euro-Mediterranean Foundation for Dialogue between Cultures. The project aims at supporting a sustainable Mediterranean cross-border cooperation through the creation and dissemination of replicable artistic product as tool for cultural expression and intercultural dialogue.

Fabio Furia will perform together with the legendary soprano Hiba Al Kawas, in a show which is the result of the meeting of Sardinia and Lebanese Culture.

After the first date which took place in Beirut at Saint Louis Church on 1st of May, during which the two musicians performed in front of a crowded audience and in front of the Ministry of Culture of Lebanon, the Major of Beirut and many other representative of institutions, on 19th and the 20th of May, LEB SARD Festival arrives to Iglesias, at Monteponi Mine, for the last events.

On 19th of May at 10.00, at Villabellavista, will take place some activities dedicated to schools and focused on cooperation.

On 20th of May at 17.30 will take place a presentation of the project and the final show. Especially for the event Pozzo Sella, symbol of the identity of Sulcis Iglesiente, will be opened and will host the show.

Ensemble SCISMA, a chamber music ensemble from the Conservatory of Cagliari, will perform together with Fabio Furia and Hiba Al Kawas, playing some pieces for Sardinian and Lebanese tradition and some original pieces written especially for this show by some students of the class of Composition of the Conservatory of Cagliari.