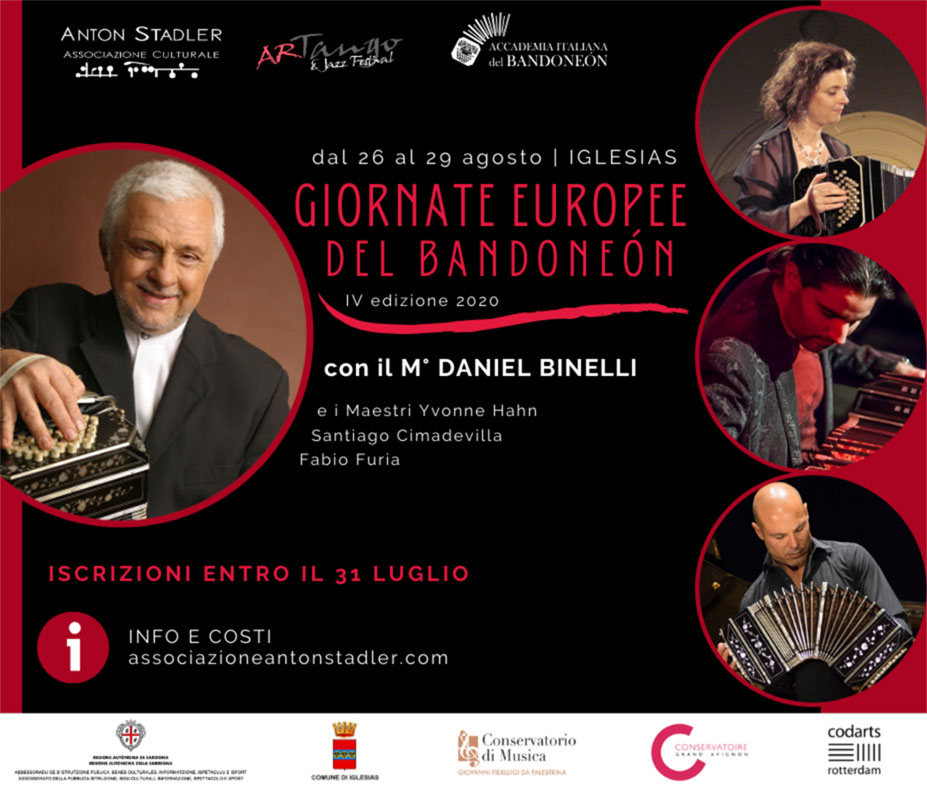 20 Aug

Bandoneón International Masterclass

This year, from 26 to 29 August 2020, the "European Bandoneón Days" organized by the Anton Stadler Association and the Accademia Italiana del Bandoneon in collaboration with the Conservatoire du Grand Avignon, the Codarts of Rotterdam and the GP Conservatory from Palestrina in Cagliari, as part of the 11th edition of ARTango & jazz Festival.

The event was enhanced by four exceptional teachers: the honorary Maestro Daniel Binelli, an internationally renowned Argentine composer and conductor, considered among the greatest exponents of bandoneon and tango in the world; M° Yvonne Hahn, bandoneonist and professor at the Conservatoire du Grand Avignon ; M° Santiago Cimadevilla, bandoneonist and teacher at the Codarts University of Rotterdam – Department of music; M° Fabio Furia, composer and arranger, teacher of Bandoneon at the Conservatory GP of Palestrina in Cagliari and Director of the Italian Academy of the bandoneon.
​
As always, the fourth edition will also end with the final concert on August 29th!