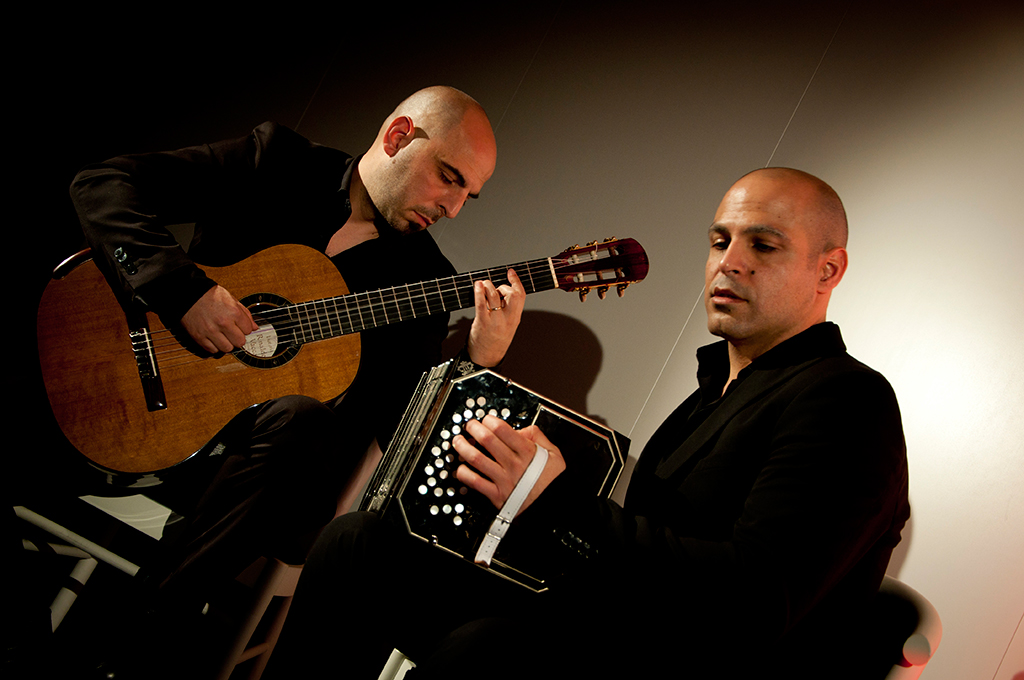 06 Oct

Furia – Deaina Duo, XV Guitar Festival, Spain

On Friday 6th and Saturday 7th October 2017, the Furia – Deiana Duo will perform, on the occasion of the 15th Guitar Festival, in two suggestive locations in the north of Spain: Palencia and Fuentes de Nava, will play, respectively, in the Main Theater (at 20.30) and in the ancient Church of S. Maria (at 20:00).

The bandoneon and guitar Duo, unusual and particular, will be the protagonist of the show "La Ultima Curda", named after the famous song by Anibal Troilo, and through original arrangements by Fabio Furia, will retrace the story of tango from the 1920s to the 50s.

on stage: Fabio Furia (bandoneon) and Alessandro Deiana (guitar).