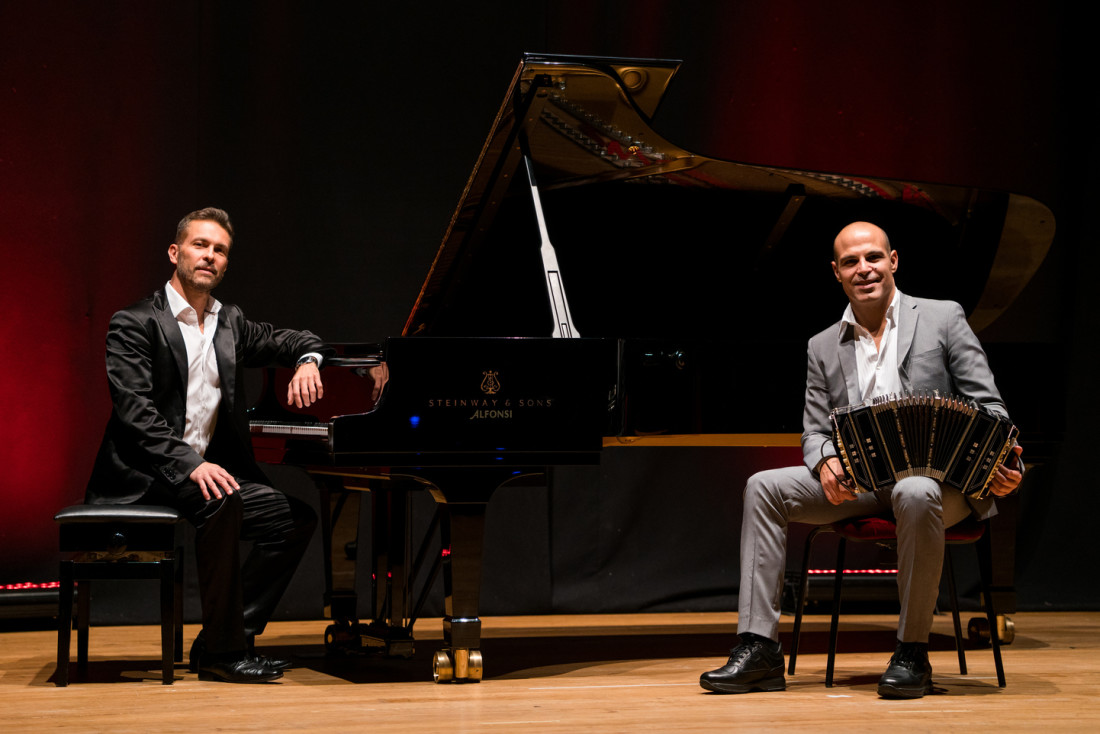 03 Nov

Furia-Agus Duo in the shootings by Davide Atzei

The Furia-Agus Duo, in the shootings by Davide Atzei, inside the Liberty style frame of Iglesias' Electra Theater. The ensamble, with its "Contemporary Tango", has hosted important national and international shows such as the Gubbio Summer Festival and the OFF Festival in Spain. Among the forthcoming events, two unforgettable shows will be held on Saturday, November 18 at the Serrenti's Municipal Theater and on Sunday, December 17 at the Electra Theater in Iglesias, on the occasion of the XIX International Chamber Music Festival. The two musicians, in this last show, will be joined by the famous saxophonist Gavino Murgia in an evening dedicated to musical experimentation with innovative and original character.

Visit the new gallery.